Let's build community
connected by housing
ecoTHRIVE Housing is a nonprofit working to create beautiful, affordable, resident-owned villages in King County, Washington that nurture community, human resilience and joy.
More than a housing crisis
While housing affordability in King County is the immediate crisis that drives ecoTHRIVE, our community-building approach addresses the deeper roots that underpin the crisis. 
shape the future you want to live in
We believe it's possible to build housing that inspires, sustains and enhances our collective quality of life. We believe affordable housing can allow us to thrive today and tomorrow. Join us.
What is a resilient Village?
In an increasingly disconnected world, The Resilient Village works to restore genuine human connectedness through small but functional housing at an affordable price. It builds on the experience and wisdom of others—and proven to work.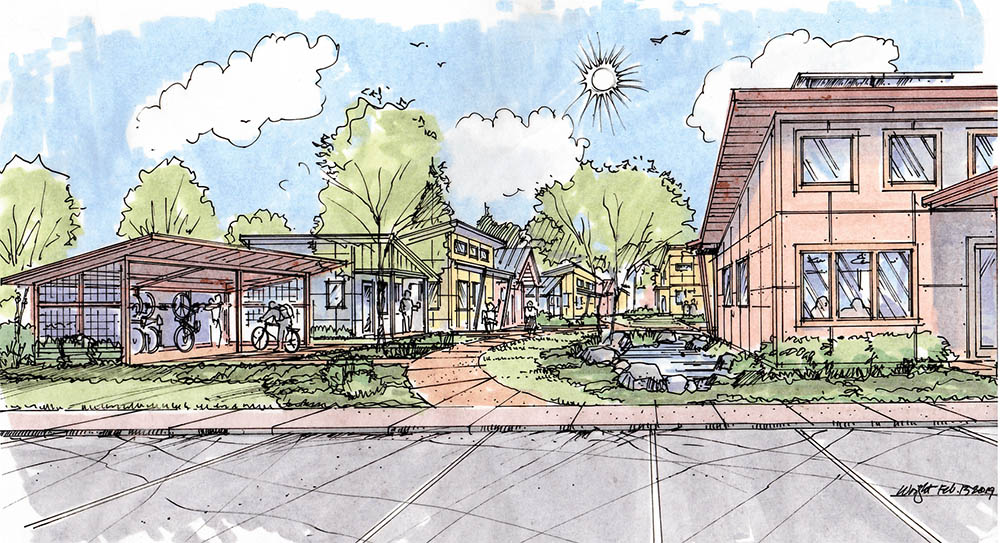 We are resilient together
Join our circle of doers and dreamers inspired by the land and communities that sustain us.

"I express my full endorsement of the non-profit ecoTHRIVE Housing… It is clear that we need to create a healthy community for us all. One that allows everyone to fit in and thrive… They are going beyond just meeting the basic needs of housing. Rather, they are providing the building blocks for healthy living. EcoTHRIVE sees the interconnectedness between our relationship with the environment and each other."
– Rex Hohlbein