A new approach to affordable
home ownership
EcoTHRIVE Housing is a community-led community land trust (CLT) developing small private homes that residents co-own through a limited equity cooperative (LEC).

EcoThrive is creating a housing model that promotes:
ECOTHRIVE IS CREATING A HOUSING MODEL THAT PROMOTES: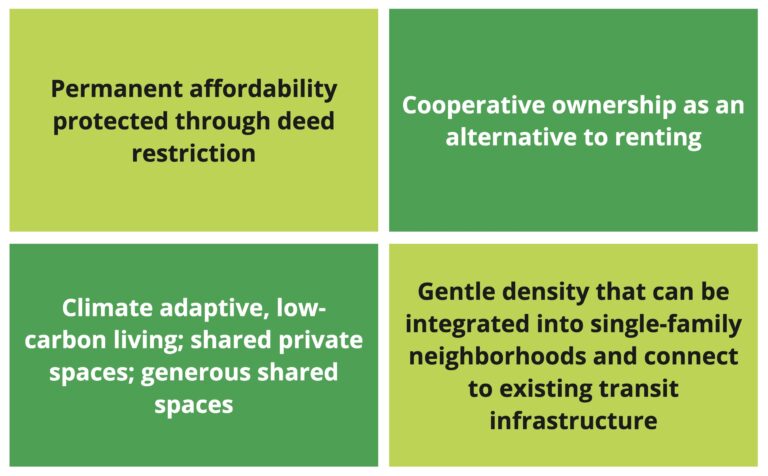 Together, we're building a resident-owned village in Burien, Washington. These 27 beautiful ecoCottages will be permanently affordable for households earning 50% of the area median income (AMI).
When faced with the challenge of the lack of affordable housing, we came together to create a place where people can thrive.
We are crowd-funding $50K to stay on track and break ground on our pilot village in Burien in Spring 2024.
SUBSCRIBE TO OUR NEWSLETTER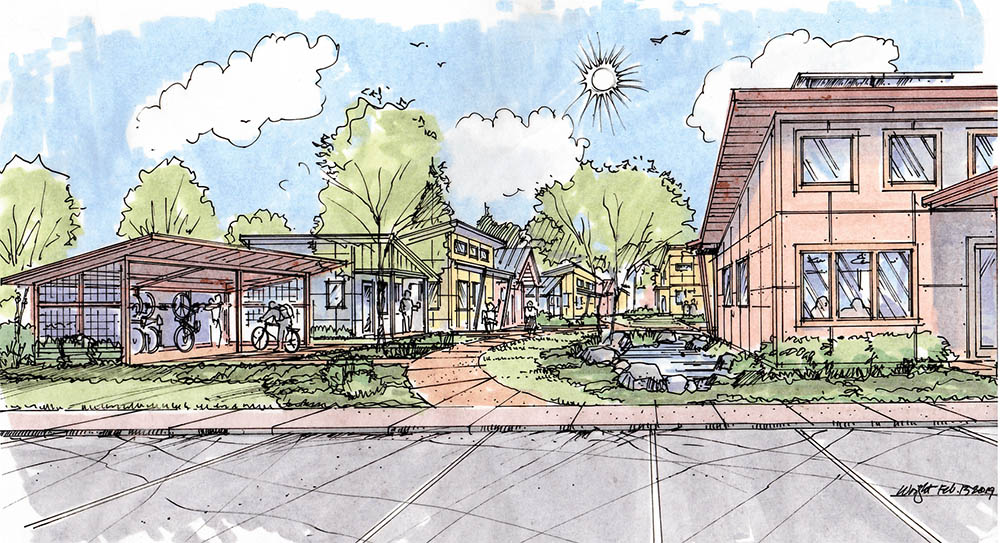 Sign up for our newsletter to stay updated on our progress – and receive invitations to join our celebrations!  

"EcoTHRIVE Housing is going beyond just meeting the basic needs of housing. Rather, they are providing the building blocks for healthy living. EcoTHRIVE sees the interconnectedness between our relationship with the environment and each other."
– Rex Hohlbein